LIMITED - Desert Dream Salve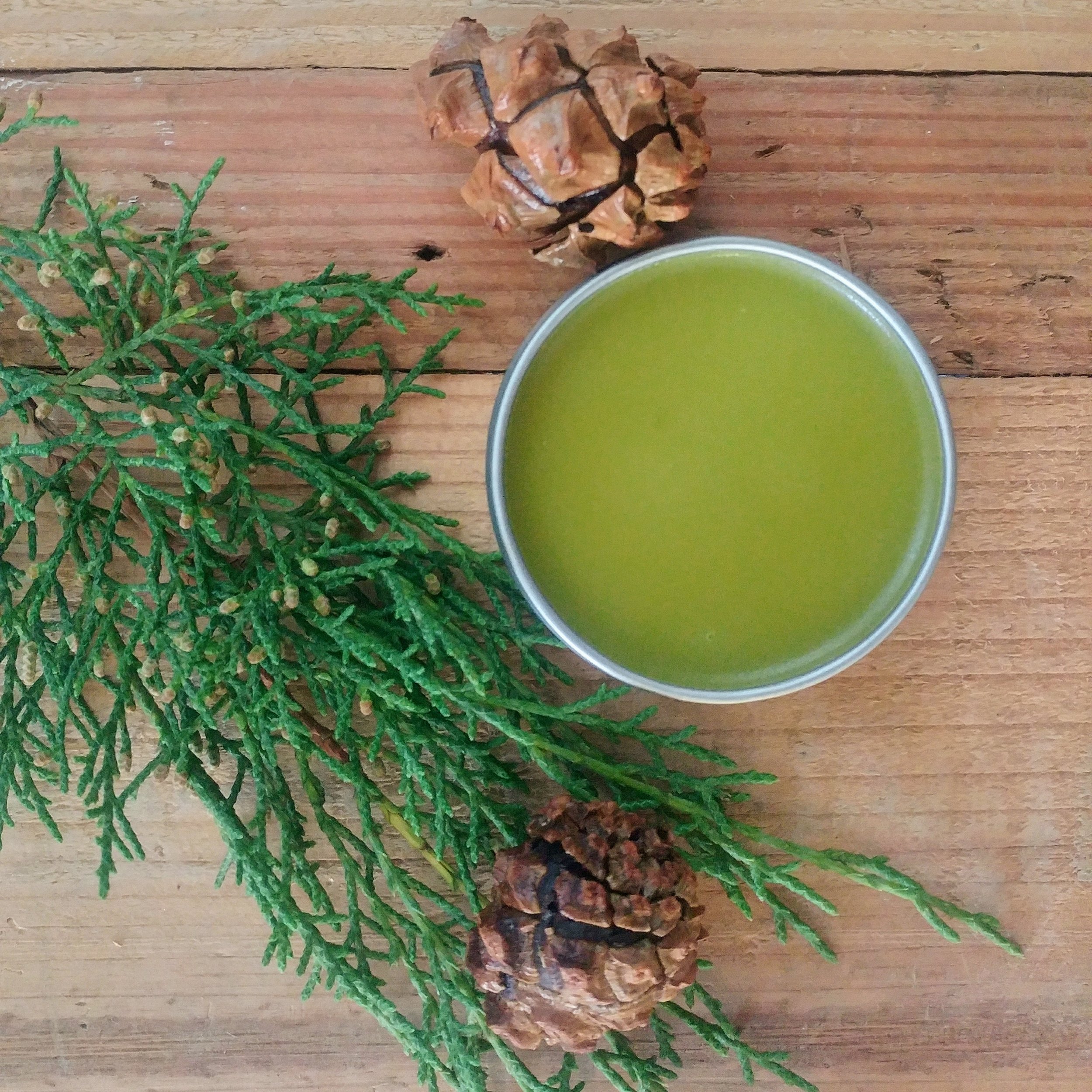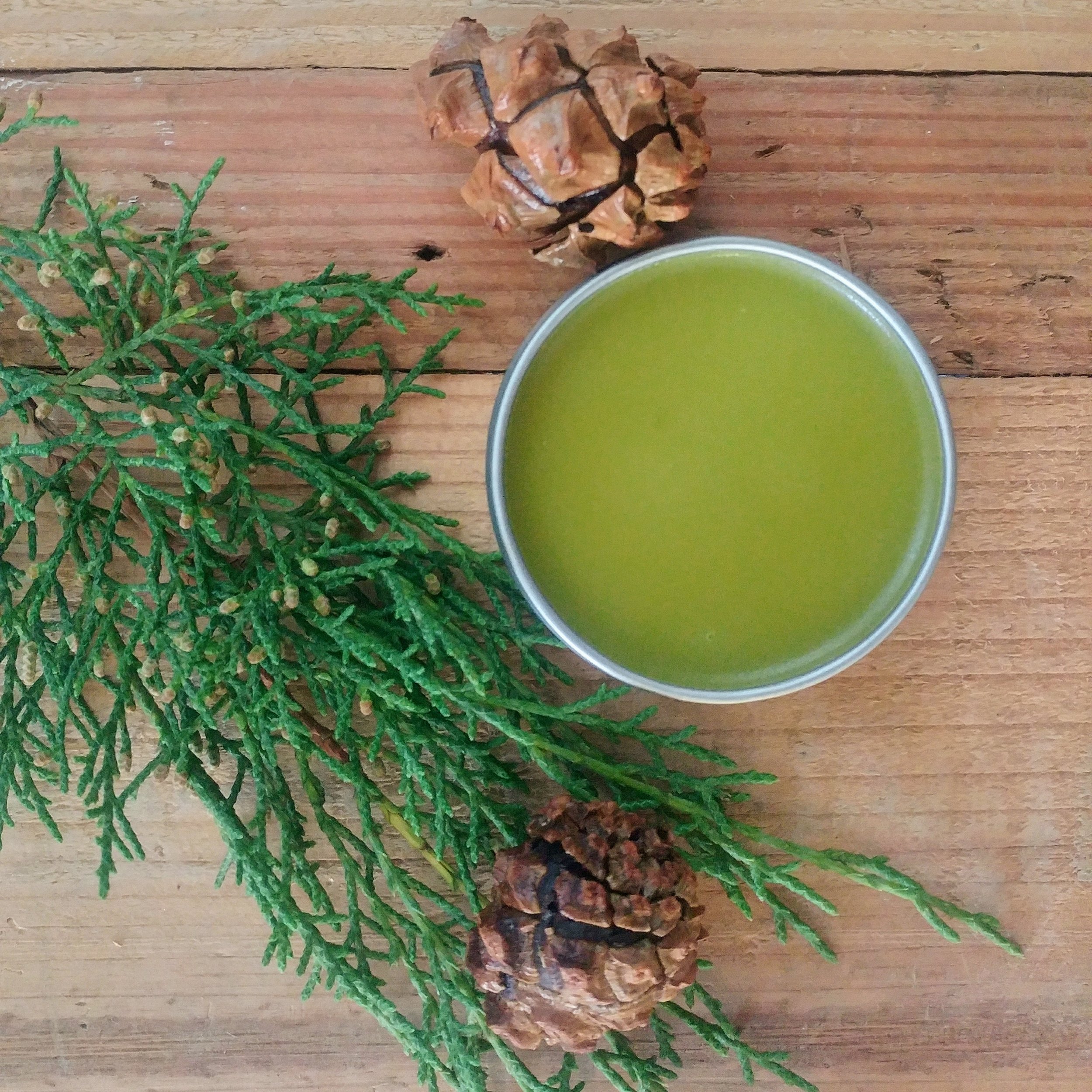 sold out
LIMITED - Desert Dream Salve
Bathe yourself in the smell of a magical pine forest.
This salve was born out of a Southwestern dream trip to the Grand Canyon. Deep in the high desert of Arizona, the air smells crisp and clear, with piñon, juniper, and desert sage dancing throughout.
In the Grand Canyon region, land managers frequently clip limbs and cut dead trees to manage fire risk. Lovingly collected from these discarded piñons and junipers, this salve embodies warmth and renewal and is imbued with the peacefulness of this sweet trip.
Piñon and juniper can ease the ache of tired muscles and assist the healing of cuts, scrapes, and burns.
Ingredients: Organic olive oil and organic coconut oil infused with piñon needles*, juniper leaves and berries*, local PNW beeswax, piñon cones*, piñon sap*, and desert sage*.
*Grown or wildcrafted by Kamayan Farm
DISCLAIMER: Kamayan Farm is not engaged in rendering medical advice or professional services. Information available at this site is not intended as a substitute for the diagnosis, treatment and advice of a qualified licensed professional. Always see your practitioner if suffering an illness or accident concerning your treatment options. The information on this website is only presented for educational purposes and as advice for a clean and healthy way of living. No warranty or guarantee of a cure is expressed or implied with any information at this site. In no event shall Kamayan Farm or its owners or employees be liable to any person, agency, organization and the likes of such parties for any loss or damage whatsoever which may arise from the use of information or products advertised on this site. Any advice is to be used at your own discretion. These statements have not been evaluated by the Food and Drug Administration.