Floral Skin Serum - Unscented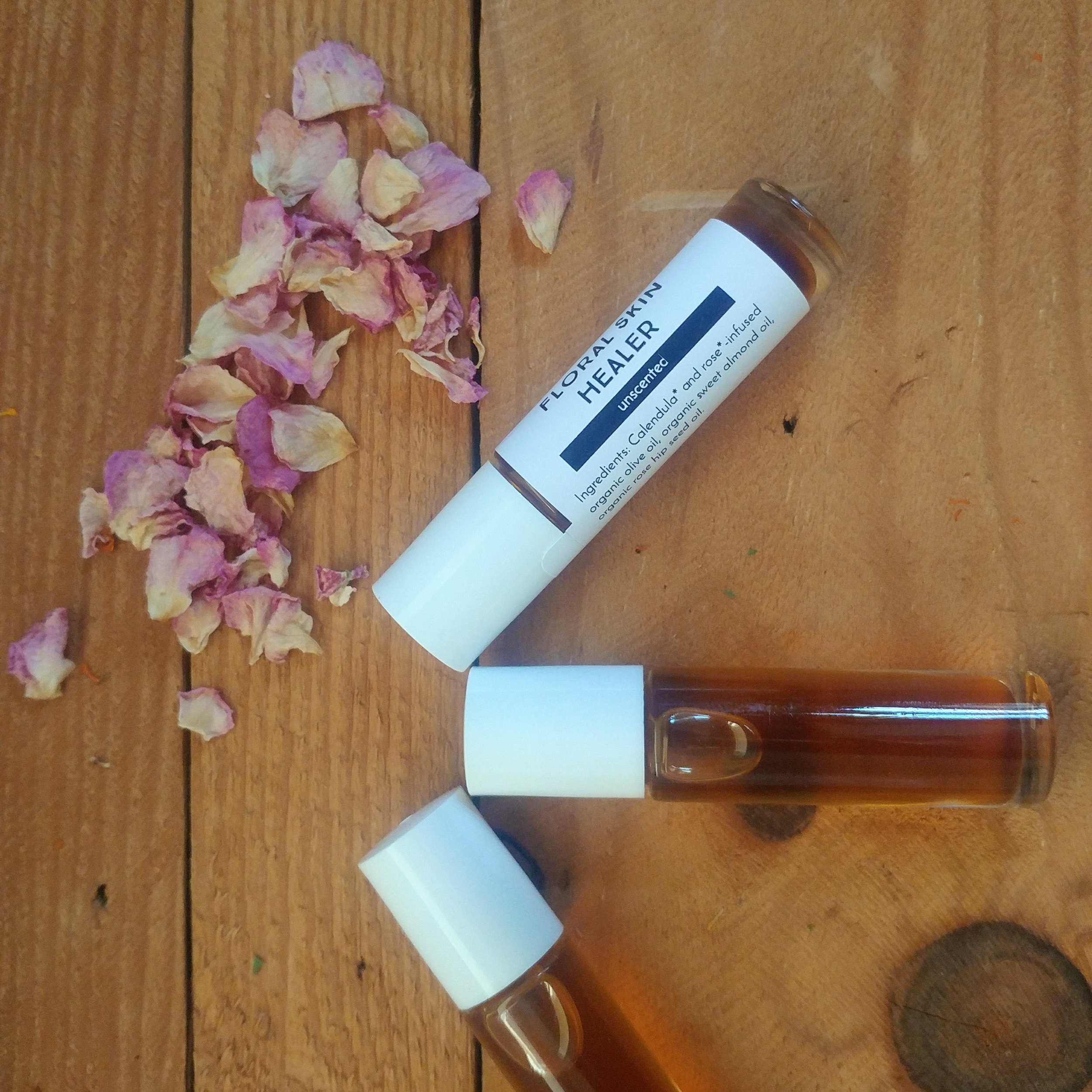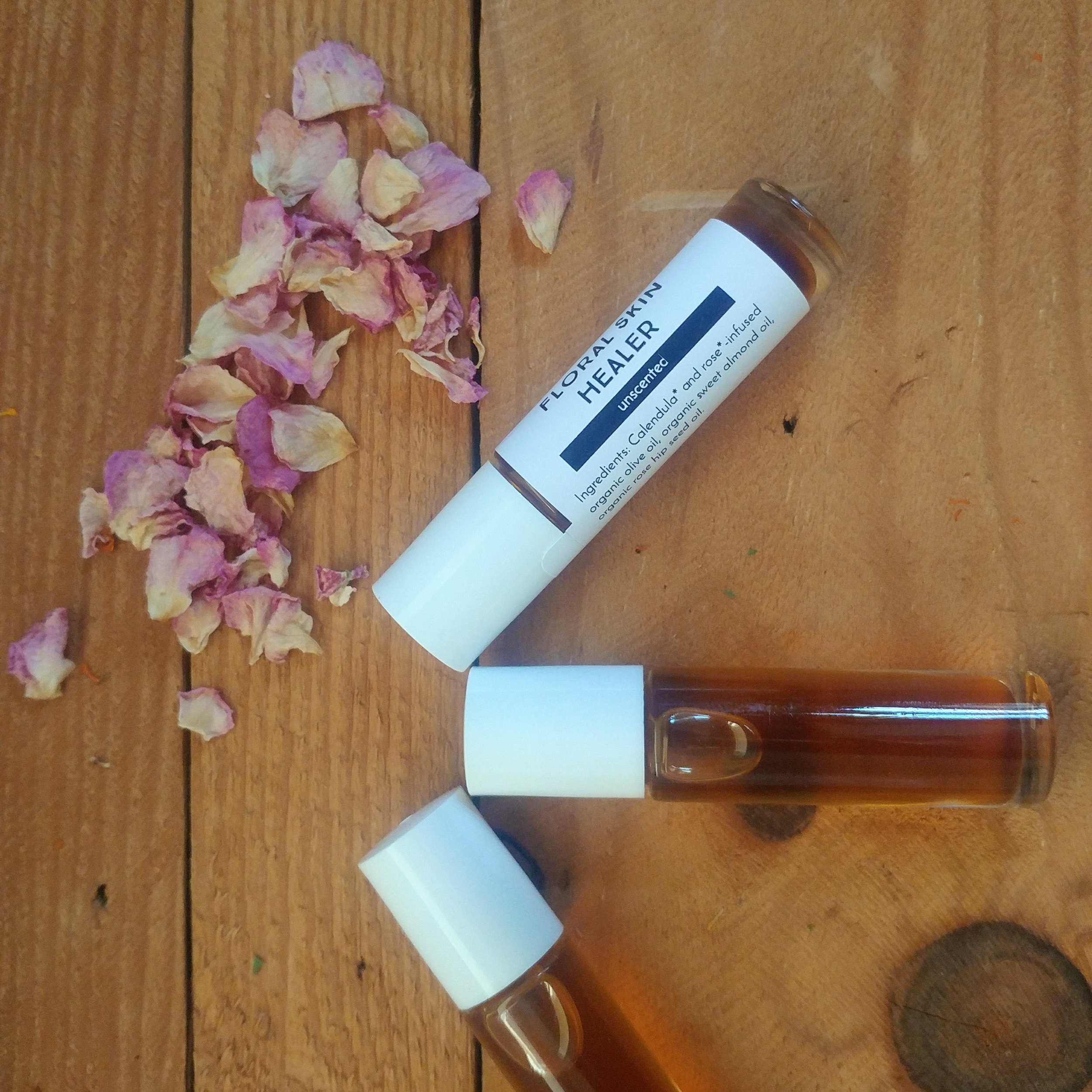 Floral Skin Serum - Unscented
For the extra sensitive ones (like me), I present to you a Floral Skin Serum roller sans essential oils but with all the great qualities of farm-grown calendula and rose petals.
Calendula and rose petals are double-infused into organic olive oil, sweet almond oil, and rose hip seed oil for a deeply nourishing blend for your skin.
I love to use this roller on any dry or tender spots that need extra love, under my eyes, and rub it in between my hands in the morning to help me wake up.
Ingredients: Organic extra virgin olive oil, calendula*, rose*, organic sweet almond oil organic rose hip seed oil.
*Grown or wildcrafted by Kamayan Farm
NEW FORMULA: This new formula replaces the old one which had organic coconut oil and tended to harden in colder weather.
DISCLAIMER: Kamayan Farm is not engaged in rendering medical advice or professional services. Information available at this site is not intended as a substitute for the diagnosis, treatment and advice of a qualified licensed professional. Always see your practitioner if suffering an illness or accident concerning your treatment options. The information on this website is only presented for educational purposes and as advice for a clean and healthy way of living. No warranty or guarantee of a cure is expressed or implied with any information at this site. In no event shall Kamayan Farm or its owners or employees be liable to any person, agency, organization and the likes of such parties for any loss or damage whatsoever which may arise from the use of information or products advertised on this site. Any advice is to be used at your own discretion. These statements have not been evaluated by the Food and Drug Administration.